Welcome to PandiShip Corporation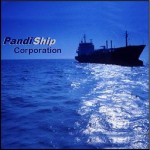 PandiShip Corporation is a Manila-based ship crew manning agency with a dependable record and extensive experience in maritime human resources management. Put up by a group of professionals on March 27, 2003, PandiShip Corporation has been providing well-trained and highly skilled professionals in the maritime crewing industry for the past years.
Pandiship's Mission is to provide its clients English-proficient, technically skilled and service-oriented crew who are trained to serve on board different types of vessels from tugboats to dry cargo ships, from Ro-Ros to container vessels, from tankers to bulk carriers, from yachts to multi-purpose vessels.
Given the growing challenges in the industry, PandiShip Corporation is currently expanding its business and developing its competitive edges as a premier manning company for the crewing needs of the global shipping community.
The Company's core priority has always been to ensure that every navigation and non-navigation crew its trains have the skills, experience and positive work attitude needed to meet the multifaceted demands of the manning industry–thereby ensuring its clients of competent and qualified workforce with the highest standard of professionalism.
Pandiship Corporation believes that safe and efficient operation of any vessel essentially depends on competent and experience crew–that is why the Company has committed itself to equip its seafarers the essential tools needed to keep safety at sea at all times.