THE OFFICERS

Mabel E. Gameng, Pandiship's General Manager has more than three (3) decades of professional experience in her corporate portfolio. A self-made woman, her business sense, familiarity of the industry and personalized service are the key elements that give the company it's distinctive edge. Her genuine desire to alleviate Filipino seafarer's career and living condition enshrined her "motherly" charisma and her no-nonsense "fatherly" stern conviction ensures a more harmonious atmosphere in her ever growing wards. Most importantly, Ms. Gameng's longevity in the crewing / manning industry gave her that inner confidence and answers to any questions that can make challenges easier along the way.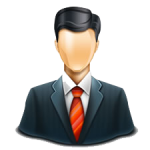 Capt. Melchor E. Siton – Port Captain has earned an accumulated more than two (2) decades in the crewing / manning industry as Senior Crewing Manager, Asst. Fleet Manager, Fleet Manager in four (4) other bigger names in the Philippine settings. His shipboard experience from Deck Cadet to Master and at one time a Maritime Instructor at the Philippine Merchant Marine Academy, a State University where he also graduated in 1981 has made him an all-around person as far as the intricacy of the crewing – manning industry is concerned.
Pandiship Corporation was established with the desire to provide Ship Managers and Ship Owners a better option for their manning needs.
The Company's core competence is to provide superior and well-rounded training foundation for it's crew and officers, as well as genuine family-like / personalized service to all its seafarers and Principals.